Do we need a fundamental reimagining of what our procurement ecosystem looks like? We think so. Here's why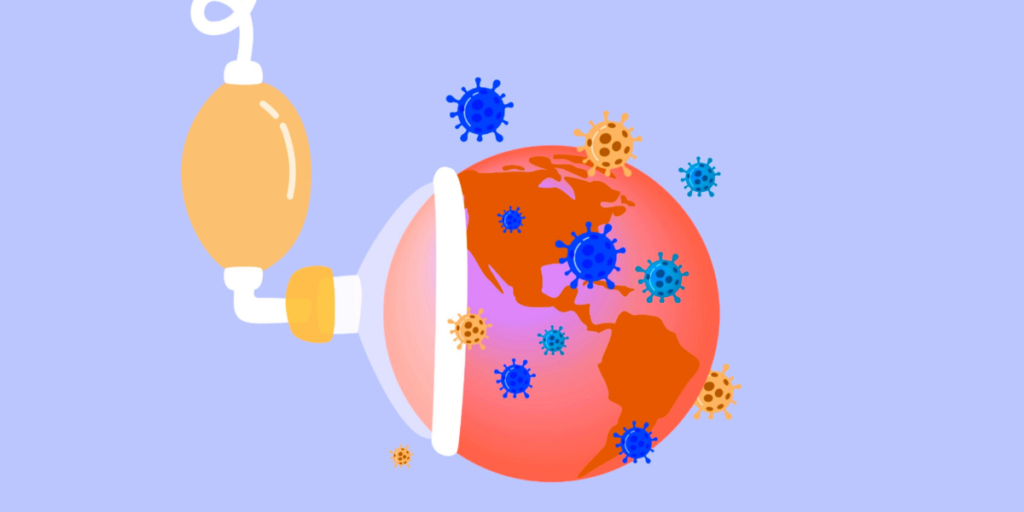 ---
For so many around the world, the experience of the coronavirus has been like waking up from a dream, only to realise you're still in it. You knew the world around you, or you thought. But suddenly, frighteningly, everything you knew started to become unstitched. The four walls of your apartment became rather stifling, but the blue sky outside seemed more radiant than ever. You savoured your favourite pasta, you learnt to use just one sheet of toilet paper. You wrote a letter to a loved one. You realised how precious a hug can be.
The pandemic, undoubtedly, has been about the big things. Lives lost, businesses broken, economies shattered. But for many of us it's also been about the total inversion of the small things. Take, for example, 'essential workers,' the people that – let's be honest – before, we rarely thought about. This crisis has highlighted just how important the supermarket shelf stackers, cleaners and parcel delivery people are to our daily lives. These jobs are not ones we aspired to, nor ones most appreciated. Now though, we've had to take a step back from our life of never-ending convenience and expectation to understand that these people are the ones that prop up everything, while we continue unwittingly. The delicate ecosystem that supports each and every one of us has been exposed, and there's no going back – not now, not ever.
Just as the ecosystem of life has been laid bare, so too has the fragility of our supply chains and the logistics monolith that supports it. 'Before,' a term that cannot be so casually used anymore, the proverbial ball was largely in our court. Our suppliers and contracts, hard-won after tough negotiations, became a feature, ever compliant, on a spreadsheet. We kept demanding, they kept producing – nothing to see here. Until of course, there was everything to see, and we were scrambling to figure out if not you, then who? The scramble laid bare the fact that our supplier represented a lot more in real life than as a piece of data on our computer.
Yet still, for a while, it was a 'China problem.' They'll sort it out, we told ourselves, after all, SARS! They know what they're doing. We failed to own the problem as ours, we barely contemplated the potential for a global logistics breakdown. Force Majeure was there to protect our interests, not the fact that our cash-strapped supplier might be forced to shut – and may not have the ability to reopen. Overnight, it became a supplier's market again. They knew we needed them, and badly. Their faults became our headaches – but what did we really expect?
That supplier? That logistics trail? That global, intricately woven, incredibly complex system that supported us? That is our ecosystem. Those suppliers, we've realised, they're so much more than a number on a spreadsheet; they're a livelihood – ours. They're complex, they're human, our relationship is not a one-way street. Understanding them, analysing them, getting real-time data and above all, building a relationship, is the only way to keep them – and our precious ecosystem – alive.
'Before' we squeezed them on price, because we could. After all, that's our job, right? Now? Those dollars don't count for much, if we can't keep manufacturing. 'Before' we preferenced short-term gains, it just looked better. Now, we realise how little those gains counted for when we've had to throw our business continuity plans out the window. 'Before' we could afford to put process before people, we could afford to be blind rule-followers. We could afford to do what we always did, because that's just the way it was always done.
But now? We know. If the pandemic has done anything, it's forced us to hold ourselves to a higher moral standard. Our suppliers are our partners, we should treat them with the respect that title deserves. Sure, monitoring tech is needed, some even say that it could have predicted the current interruption – and planned for it. But beyond the data, the AI, and all the tools we'll soon have in our toolbelt, what we need most is human relationships. Respect. Good business practices. Efficiency, not processes. Value, not dollars.
Right now, we're living a nightmare. But when we wake up, we'll still be in a dream. Let that be one, procurement, where we forge new relationships, break new boundaries, and focus on what really matters – people. Let's look to technology not to replace human interaction, but to enable us to better collaborate with our suppliers, and to do so with more of them (not just a few we've determined to be most strategic).