Networking is a breeze thanks to the proliferation of social media platforms out there, but when it comes to networking in the flesh, some of us freeze. Here's how to handle it like a pro and make the most out of the opportunity.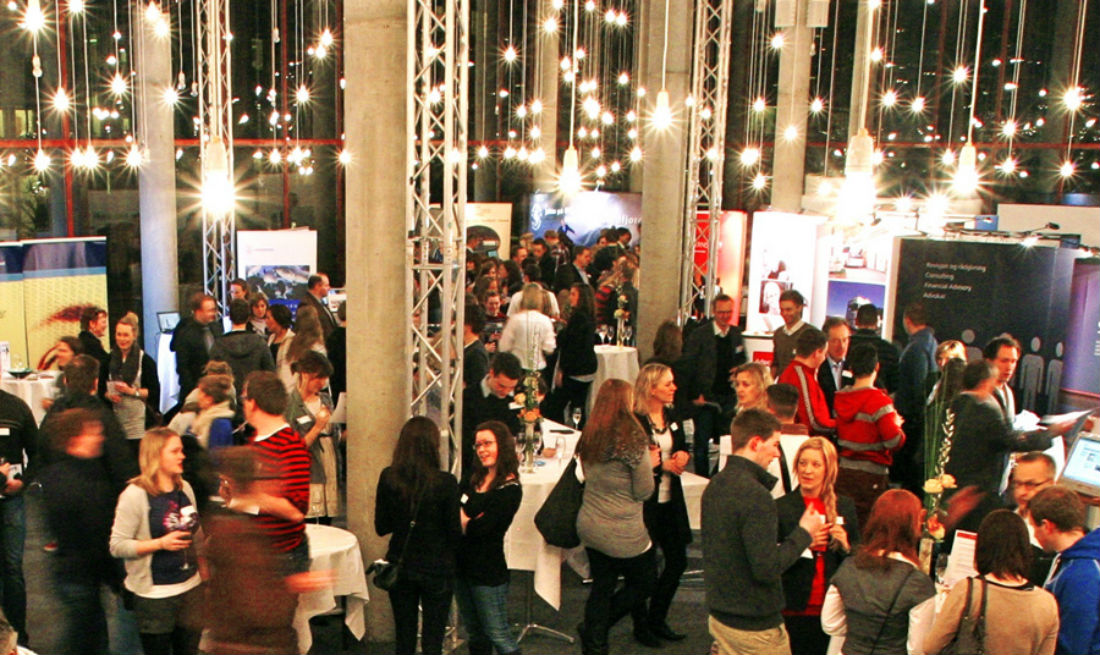 Depending on your point of view, networking events can either be viewed as a waste of time, or present a huge opportunity for procurement professionals. While you may not always be in the mood for heading out to a networking event, there's no denying that a good reliable network of contacts is various industry groups is paramount.
Sydney PR professional Catriona Pollard says some people are a little nervous about networking because they're not entirely sure what is expected of them.
"Bear in mind that networking isn't about going in to the centre of a room armed with a megaphone and blindly talking about yourself. Networking is about building relationships, not just promoting what you do. Remember, people are more likely to do business with people they trust."
Facilitate the Introductions
Focus on building relationships and think about how you might be able to help others. For instance, if someone you're talking to is struggling with AdWords and you know a great contact, you can introduce them. This will pay back in kind, Pollard says.
"It's as simple as asking a series of open questions so that people talk about themselves, she says. Get the ball rolling by asking how their week has been and what they're doing on the weekend, and go from there," Pollard says.
Also be sure you're turning up to an event that will provide you with maximum networking opportunities.
Think about it from a marketing perspective to consider who your audience is and whether you want to align with peers or potential business targets. If you're more likely to pull out at the last minute, set yourself some networking intentions to get along to one event a week, or month. Also set some intentions about the event, such as having five good conversations and exchanging business cards, or meeting at least one person you want to have a follow-up coffee with, Pollard says.
"You need to apply some strategic thinking to find the events that will best meet your own business targets. Look up the website and look at their past events, the type of audience the event usually attracts, how many people usually attend, the style of the event and who's hosting it, Pollard says.
Importance of Networking Diversity
Janine Garner, CEO of The Little Black Dress Group agrees.
A like-minded networking event limits the breadth of conversation, she points out. Ideally, you want to be in a room with a diverse network that consists of people with differing levels of expertise, age, gender and experience, she says.
"Lawyers sit in a room with lawyers sharing their legal experience from the industry of law. CEOs play golf with CEOs, fashion industry PR experts mingle with other fashion industry PR experts.
"Imagine instead, the colour of the conversation if instead you had lawyers, accountants, creatives, athletes, marketers and business owners discussing the various solutions to a problem. Imagine the different perspectives shared, the varying insights, the depth of conversation that would stretch thinking and push perspective wider," Garner says.
Meanwhile, remember that going along with a friend isn't a good idea, because you're more likely to spend the entire event catching up rather than networking.
Leave Your Comfort Zone
People are very open to approaches when you're alone, because everyone is generally in the same boat at a networking event. This can play to your advantage, points out the managing partner of Brown & Chase Talent Acquisition & Advisory in Australia, Nerissa Chaux.
"Attending events alone also pushes you out of your comfort zone and you don't waste the opportunity by spending the entire event chatting to your friends," Chaux says.
She's attended hundreds of events, and says you can get the best out of networking by making sure that you're attending events where people will generally be similarly-minded and your interests align, she adds.
"Also, arrive on time. It's always great to be the first one at an event, as you have the best opportunity of meeting everyone who comes through the door."
Also, don't wait for others to introduce themselves, Brent Duffy, director of Sydney leadership consulting firm, Maximus International.
"Be genuinely interested in others. It should be an equal 50/50 conversation. Treat the event as if your CEO was in the room, and see it as an opportunity to learn and hear about different perspectives rather than trying to gain quick wins for yourself, Duffy says.
"People love to share their learnings. Asking for advice demonstrates humility, your ability to listen and be open minded," Duffy says.
"It's more important to be an attentive listener who comes across as authentic and trustworthy, rather than someone who speaks candidly or excessively about themselves or their business. True listeners are rare, and people will remember you for this," he says.
Remember the Follow-Up
The follow-up is crucial to ensure actually attending the event was worthwhile. This can take many forms, depending on the connection that you've had.
Janet Culpitt has been networking as a small business owner of www.focusonwealth.com.au for 16 years, and now teaches others how to get the most out of networking.
She recommends connecting on social media the same day of the networking event. Also check out any other social media groups they're involved with, and request to join those if they're relevant to you.
Culpitt will choose to send an ecard, a handwritten note, send a text message or sometimes she will make a phone call to their office to leave a message of thanks for talking the other day with their receptionist.
"Emails are fine, but they're so common these days that I like to mix it up with other communication tools."