Welcome to the first of our Procurious community updates – a place to fill you in on all of the news, developments, and announcements from Procurious HQ.
Procurious is currently in 'beta' – you're helping us to make it better and iron out the bugs (hopefully there aren't too many!) If you spot anything untoward or have an idea for a new feature, just drop us a line or comment below.
Hello to our 400+ members!
At the time of writing Procurious is only a couple of weeks young and we're buoyed by your support so far.  Here's some quick facts:
On each visit the average user has spent 10 minutes on Procurious.
Procurious is proving popular in Australia, but we're also attracting users from the UK and US too.
We've amassed over 26k page views to-date.
In February 2004 Mark Zuckerberg spoke out about a little-known social network. Something that was known simply back then as thefacebook.com…
Zuckerberg mused: "The nature of the site is that each user's experience improves if they can get their friends to join it."
Here at Procurious we believe the same thing is true, that's why we're keen to shine a little light on the inner-workings of the network.
Get others to join your network
To really get the most from the network you'll need some buddies to share the experience with you. Fortunately we've made this easy: just click on the green 'Invite contacts' button to add connections from your LinkedIn account.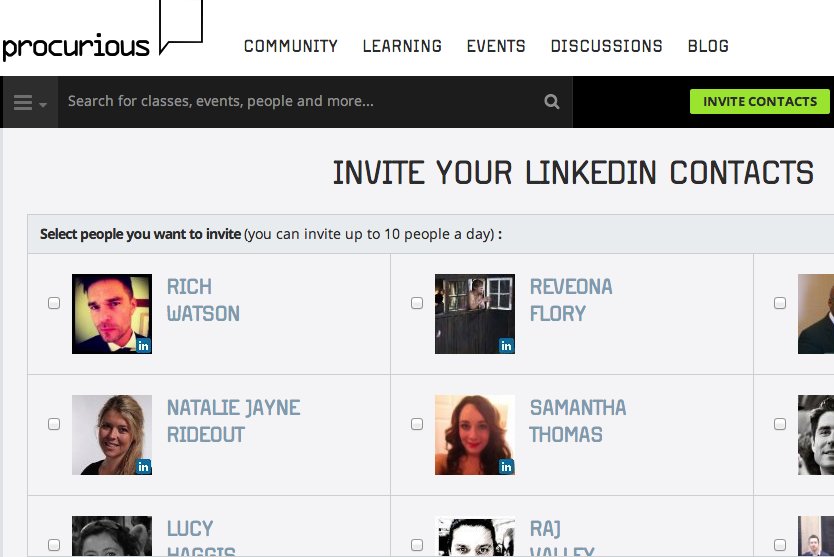 Once you've given Procurious permission to access to your LinkedIn account, select contacts to invite by clicking the tick box next to their name.
You'll also be able to add a customised message to your invites before you send them. When done just hit 'Send invitations' and await their confirmation.
(Note: there's a limit of 10 invites per day).
New feature: 'User list'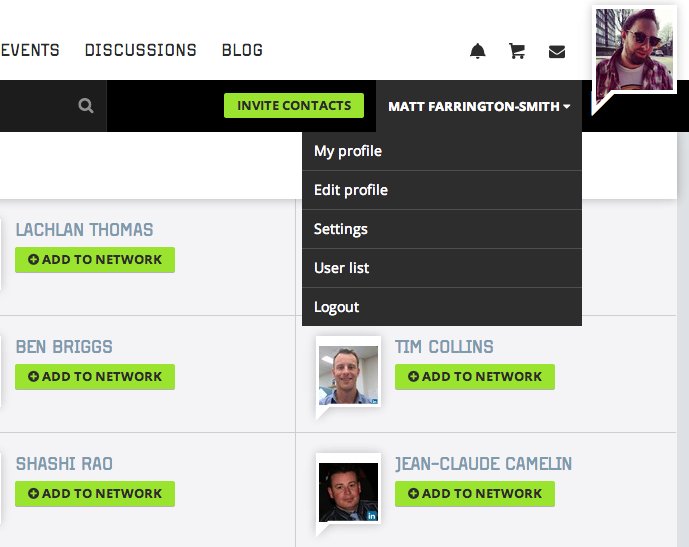 As Procurious grows we'll be building-in new functionality and adding cool new features. The first of which is the 'User list'.
Here you can see a list of every registered Procurious user, and choose who you want to add to your network.
The User list can be found in the drop-down menu, under your profile name.
We're also working on implementing an 'invite by email' feature – we'll share more news on this soon.
Flesh out your profile
So you've successfully signed up to Procurious – congratulations! But what next?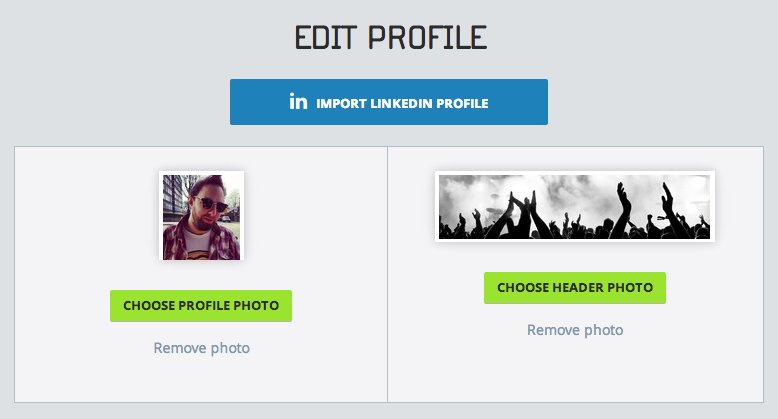 An empty profile is no fun for anyone. If you've already connected your LinkedIn account, you're at least halfway to a richer personal page. Procurious imports most of your LinkedIn details, but you'll need to update your dates of employment, and remember to save these changes before finishing.
If you haven't added a profile photo, now would also be a good time to do it. People like to see who they're talking to, and put a face to a name.
Have you checked out our learning videos yet?
Procurious isn't just a place to network – you can delve into our learning resources and teach yourself a thing or two in the process.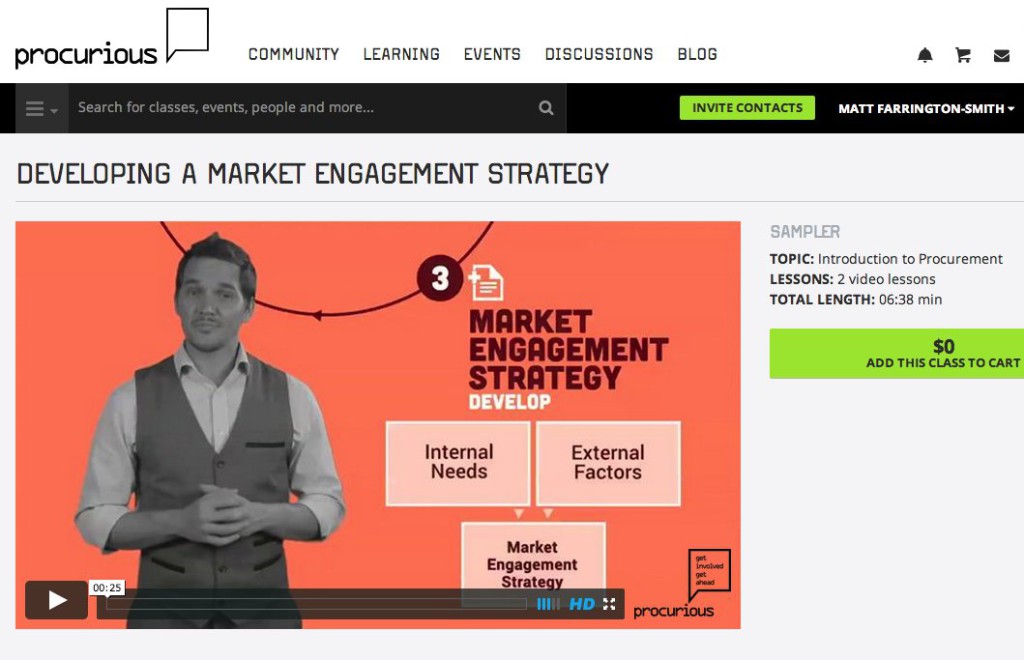 All of the videos you'll find on Procurious are available to view free of charge (we won't ask you for credit card numbers or anything scary…)
Head on over to the 'Learning' page and check out the videos on offer. Each video offers a bite-size preview, so you can decide beforehand if you think you'll enjoy the content within. Like what you see? Then it's simply a case of clicking the 'Add this class to cart' button – remember, you won't be charged a dollar/penny.
And finally…
Tell your friends, seek us out on Twitter (@procurious_), leave us a comment below, and add the Procurious team to your network(s): Matt Farrington-Smith, Jack Slade, Chantelle Genovezos, and Tania Seary.
Until next week folks, Matt.