"Social media has created a historical shift from the historically powerful to the historically powerless. Now everyone has a voice."
Sheryl Sandberg, COO and Member of the Board, Facebook at the WEF, Davos, 2015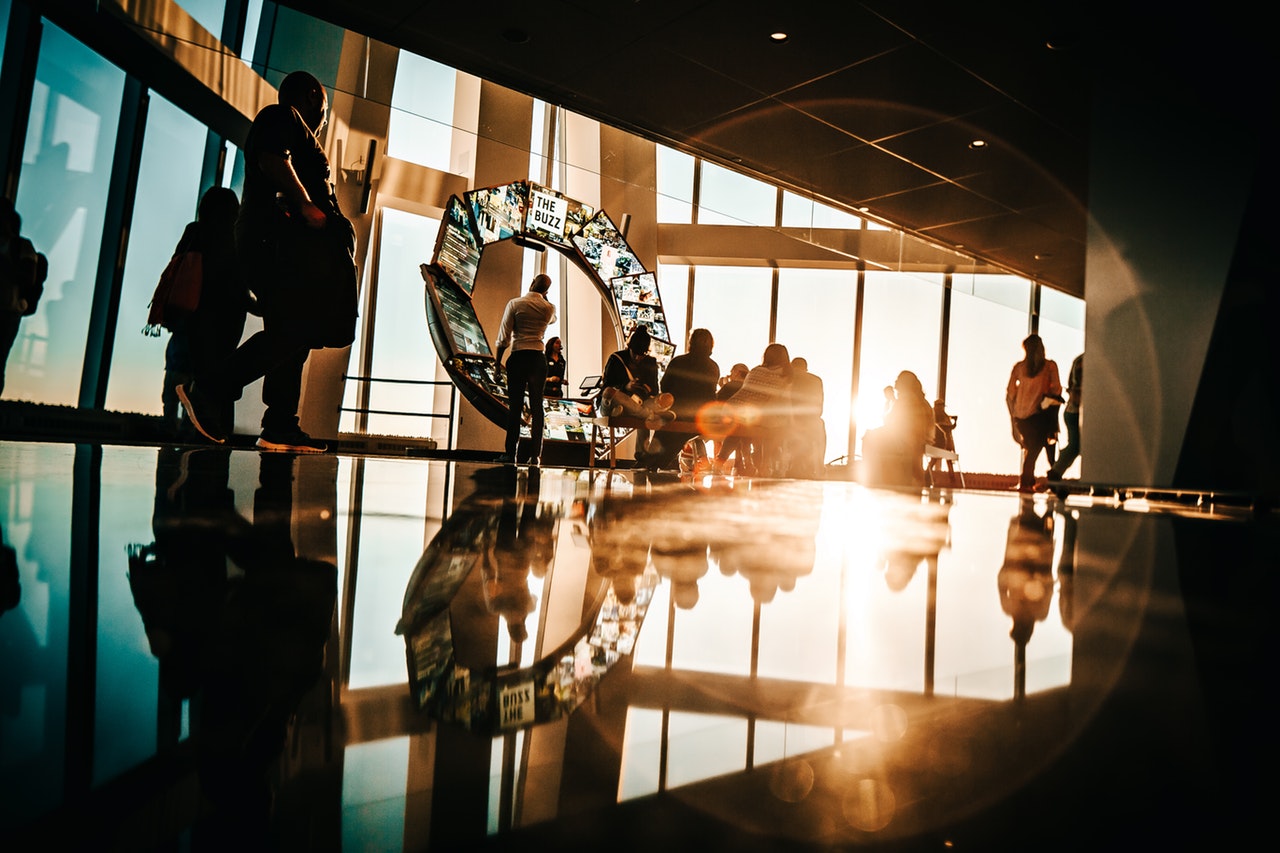 The World Economic Forum
Unless you have been deliberately avoiding the news over the past week, you'll be aware that The World Economic Forum has just taken place in Davos.
What is it?
According to the founder, Professor Klaus Schwab, the Forum is "a platform for collaborative thinking and searching for solutions, not for making decisions".
What this means is that business leaders, thought leaders and politicians, as well as some celebrities, gather together to share ideas with the intention of bettering the world.
Does it work?
The jury is still out for many people. A lot of people look upon the event as a who's who, rich-list party in the Swiss mountains, others that there isn't enough tangible output from an event able to gather together a group of individuals with sizeable clout.
However, if these leaders leave Davos with fresh ideas on how to solve the major issues in the world, then, for the rest, the Forum will have fulfilled its purpose.
What were the major topics this year?
Key topics on the table this year included the falling price of oil, the Greek election, a growth agenda for Africa, how technology is changing our lives and what the future holds for Iraq. Check out www.weforum.org for the full programme.
Is there anything we take away?
From a Procurement point of view, we know that there were discussions around procurement efficiency on the agenda (as part of wider topics), as well as the business role in environmental sustainability. We should hear some details coming out over the next few weeks.
As we also reported on Procurious, the WEF raised the issue of cyber security. It certainly got people talking about what they needed to be doing and even came close to a consensus on an idea for a global body that sets cyber-security standards.
Otherwise, we would encourage you to check out some of the video content on the WEF website. For one thing, we'll probably never have the chance to see Pharrell Williams on stage with Al Gore again!
Read on for more of the biggest stories commanding headlines right now:
DHL Express launches helicopter delivery service
DHL has launched a helicopter delivery service in the UK that promises next day delivery on packages from New York, Boston and Chicago. The new service, a first for the UK, will ferry up to 300kg of packages between London's Heathrow Airport and major London business district Canary Wharf.
Fully operational from February, it follows similar operations launched in New York and Los Angeles.
"This new service from DHL Express offers even greater speed and reliability to our customers," John Pearson, chief executive of DHL Express Europe said. "For the financial and professional services sector in particular, time really is money, so we are always looking for innovative, more efficient ways to move our customers' shipments."
Read more at Arabian Supply Chain
FSB tackles supply chain bullying at Whitehall
The Federation of Small Businesses (FSB) has hosted a cross-party group of MPs to identify possible solutions to the deterioration of payment practises in the UK.
Recent research by the FSB revealed that almost one in five small businesses had been subject to some form of poor payment tactics recently.
FSB national policy chairman Mike Cherry said: "It is simply unacceptable for any company to exploit its market position to enforce unfair and unreasonable payment terms. The money outstanding in late payments is in the billions and has consistently grown larger and larger. We need greater leadership from all parties competing to be in the next government to toughen up the prompt payment code and improve the UK's payment culture."
Read more at PRW.com
China smartphone supply chains estimate demand to pick up in March
China smartphone supply chain makers estimate they will begin shipments for new devices following the Lunar New Year period as local handset vendors remain concerned over clearing out inventories through the early part of first-quarter 2015.
Smartphone shipments were lower-than-expected in the China market during the second half of 2014, which many makers attribute to lagging 4G development and a lack of smartphone subsidies from local telecom providers in China. This led to a pile up in inventory, which vendors are now trying to tackle throughout the 2015 Lunar New Year period when sales are expected to get a boost.
Supply chain makers are optimistic, however, that shipments will pick up by March, and estimate that most handset replacement demand from consumers in China during 2015 will be for handsets sized 5-inch and above. Shipments will further pick up going into the second quarter, the makers noted.
Many supply chain makers believe that China handset vendors' shipments will increase 17 per cent in 2015 as the vendors tackle low-priced solutions in emerging markets. Global smartphone shipments in 2015 meanwhile are estimated to grow 12 per cent to around 1.3 billion.
Read more at Digitimes
Top 10 supply chain CEOs of 2015
Supply Chain Digital has published a list of its top 10 supply chain CEOs for the year ahead.
[In ascending order] it named Nills S Andersen of Maersk, Dr Frank Appel of Deutsche Post DHL, and Frederick W. Smith of Fedex in its top 3.
To see the full list (along with selected career highlights from those included) head over to http://www.supplychaindigital.com/top10/3800/TOP-10-SUPPLY-CHAIN-CEOs-2015
How Tesco uses the cloud to work with its suppliers
Tesco is using online trading partner community solutions to embrace and extend its Oracle ERP and procure-to-pay systems and has significantly increased automation levels in their B2B e-commerce network during the last twelve months.
As a result Tesco has reduced the time to set up and approve new suppliers by 66 per cent.
With the help of GXS, Tesco has tackled the challenges that have, in the past, prevented some of its trading partners from adopting EDI. Tesco has significantly increased automation levels in their B2B e-commerce network during the last twelve months.
View the full findings of this case study at Supply Chain 24/7