The tools exist – and are affordable – to utilise Procurement data throughout the organisation for actionable intelligence. So how do you make that transformation? IBM Procurement's Laura Beth Hirt-Sharpe writes the definitive guide to clearing the myriad hurdles.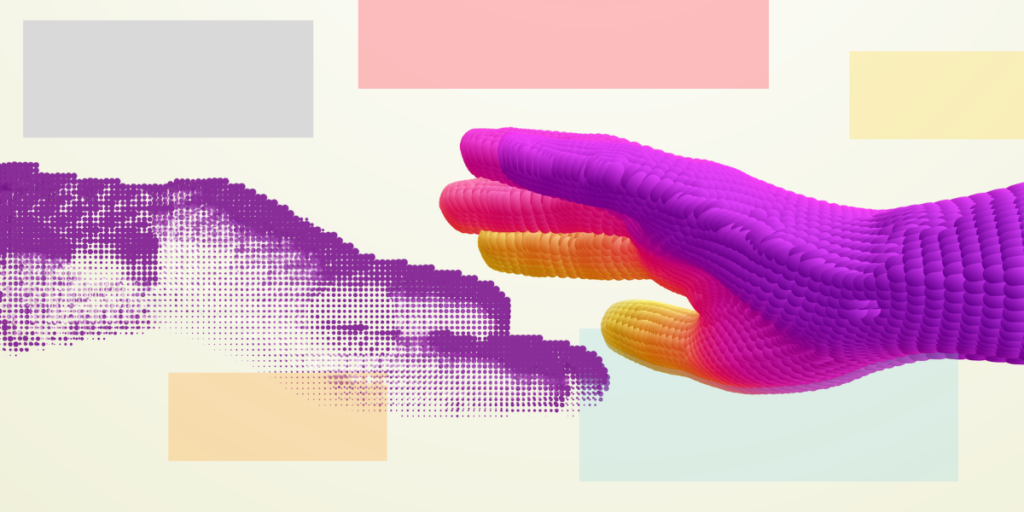 ---
A Procurement organisation's success relies on transformation from standard spend visualisation tools to a comprehensive strategy to monitor, maintain and utilise Procurement data throughout the organisation. With the advent of inexpensive, efficient and reliable data collection and curation capabilities, many Procurement executives have the opportunity to efficiently create actionable intelligence from their data. Though a myriad of tools, methods and services are available to support this work, a significant hurdle remains for organisations: leaders must determine the best tools and services and curate an appropriate data strategy and data-driven culture to drive the change necessary to remain competitive. All this, while cutting costs and reducing complexity.
As leaders embark on their Procurement analytics transformation, they face three major considerations: data and data governance strategy, data cleansing and curation, and skill gaps in core analytics and data science skills. In this blog, I will provide suggestions for each consideration based on my experience with global clients at various levels of maturity.
1. Data and data governance strategy
Many Procurement organisations begin their digital transformation by thinking that data strategy and technology strategy are one and the same, when in reality these are two distinct, codependent pillars. A best-in-class approach to data strategy is to begin with the outcomes you are looking to drive from your Procurement data. These outcomes can range across various domains beginning with traditional spend analytics, risk and compliance monitoring, to AI-based trending of key metric behavior within your environment, and many more in between. Once you have a clear view of the outcomes you want to drive, begin thinking through important questions like:
· What data needs to be captured and what level of structure is required within those elements?
· Is this data captured today, and if so, how?
· What data gaps are present against target outcomes?
· Does reasonably consistent master data exist across various source systems?
· How can data completeness, accuracy, and meaningfulness be assured over time?
· What is the best way to collect and curate data over time? (This is not a "one and done" event!)
· How can Procurement processes be optimised to ensure efficient and effective data capture?
These types of questions will help shape your data and data governance strategy. It is important to understand that there will always be a trade-off between speed of execution and granularity of data capture. Finding the right balance is key, and ensuring you have the right technology and innovation partners in place is crucial to optimising this balance.
2. Data cleansing and curation
There are two primary factors to consider with regard to data cleansing and curation: determining who from your organisation should be involved and maintaining value drivers in your dataset.
Who should be involved?
Procurement data teams within an organisation typically lean toward one of two strengths: data science or Procurement. Some organisations focus on pulling data experts from other parts of the organisation to Procurement to help curate an accurate merge of their datasets into a "source of truth" dataset. However, through this method, Procurement subject matter experts (SMEs) have a limited stake in the data cleansing activities. Knowledge of Procurement is essential to rapidly increase the data return on investment, such as supplier name normalisation and logic flagging. If those knowledge assets are not brought into the process early, the path to monetisation will be slow and spotty.
Alternatively, some organisations choose to assemble a team of Procurement professionals who can educate themselves on data techniques and procedures and curate the source of truth data. For these organisations, technical issues and lack of repeatability of process steps ensure the source of truth dataset will require a similar pruning process again in the future. This also has drawbacks in that data architecture is best left to data professionals – especially data that will be used for AI and Cognitive algorithms. Merging Procurement SME talent with data design in a Procurement environment is tricky. Couple that with the reality that top data and Procurement talent have "day jobs" makes this investment in talent critical, complex and expensive.
What are the key value drivers?
Organisations that pull their data into a central repository and want to utilise it to its fullest should maintain two value drivers within their dataset: 1) Procurement-specific categorisation and 2) knowledge-infusion based on outside information.
Cleansing data to support a Procurement taxonomy cannot rely alone on a set of off-the-shelf tools built for classification of natural language – sentences and paragraphs – but will need to be curated for terms and phrases specific to Procurement's categories. Furthermore, high-accuracy categorisation of spend data hinges on multiple fields such as supplier name, GL classification and rich line-item text fields.
Utilising these Procurement-specific fields in classification requires more advanced algorithms to decide between potentially disagreeing field content. To further complicate categorisation and curation, data experts are regularly tasked with combining non-structured information into the source of truth dataset. This work requires technical knowledge and industry acumen to execute as well as regular refreshes of data and terminology. For example, these data points could include diversity supplier type, occupancy and building information as well as market intelligence purchased from third party providers. This work requires an in-depth knowledge of the source of truth dataset and supporting datasets which may be unstructured. These fields must be updated and verified with Procurement stakeholders. Categorisation work and additional field inclusion require a significant investment by Procurement organisations to create and maintain.
Determining the right team and the value drivers within Procurement-specific data is a task that takes dedicated individuals, time, and effort. However, the size and forethought of this effort will determine the return on data initiatives.
3. Core analytics and data science skills
A pervasive issue I see with organisations that hire data scientists from top schools at high salaries is that they struggle to extract value from the data that already exists in their systems due to lack of Procurement acumen.
Another common issue is that an organisation's current team cannot afford incremental budget for the aforementioned data resources, and therefore leans on its existing Procurement and IT staff to monitor, maintain, and report utilising spreadsheets and visualisation tools.
Cross-collaboration
Both approaches leave a significant amount of value unrealised for the business. Instead, I recommend cross-collaboration across the organisation, designating analytics champions and emphasising grassroots training. Without these, the value of your data will remain untapped and will require a significant amount of future investment to digitally transform your business.
A successful data-focused organisation is one that is fully integrated within your Procurement function. The data team cannot be a siloed organisation, building point solutions for the loudest stakeholder's pain point. There needs to be an agile approach to daily activities, with a robust backlog and tasks prioritised for highest return to the business.
Analytics champions
Analytics champions are an important, yet often overlooked, position. Data Translators are another name for this role, as organisations need to treat data as another language with certain speakers of the database and statistics "dialects."
For example: if an executive has a short turnaround project that is important for continuing operations, they need to meet with their function's analytics champion before they meet with the data team. The intent of this role and meeting is to vet, assess and format answers to the rudimentary questions that often derail otherwise productive data initiatives. Potential topics to cover include data availability, awareness of the project backlog, agreement on fair timelines and investment, and blockers.
Organisational growth
Analytics champions need to be cultivated internally first as functional experts and grow as the organization evolves. There are positives to hiring versus training, but as discussed earlier, without the proper functional understanding you will likely see a lack of results without the proper structure in place.
Your current functional team knows your business, processes, industry, and supply base best, so enable them to make decisions and give structured guidance to the data experts, even if a data translator is required.
Meaningful transformation through modern Procurement
Analytics is at the forefront of high-impact Procurement organisations as a trusted business advisor role, as a supplier relationship reference source, and as the foundation of effective compliance management. Through analytics, modern Procurement can be predictive in their actions and trusted throughout the broader business. To produce the granular level data required for actionable intelligence, source data has to expand beyond basic accounts payable and purchase order elements. New sources of information, such as demand, consumption and compliance data from a variety of internal and external sources must be linked. This process appears daunting, but we have seen meaningful transformation happen over small, structured, prioritised steps with a focus on data as the foundation for meaningful transformation.
To solve for this complex need, Procurement Business Process Outsourcing services are innovating through AI-based technology infused with an influx of new and re-purposed Procurement talent skilled in data science, mathematics, statistics and computer science. Ensuring the correct mix of skilled data resources with Procurement experts has proven to be an expensive challenge for CPOs, and an opportunity for market-leading specialists such as IBM Procurement Services. These services assist Procurement organisations to meet their analytics demands while empowering their sourcing practitioners to focus on taking action based on the analytically discovered opportunities. Incorporating knowledge built across clients and industries, these services allow Procurement to adjust focus around high yield data and statistically verified opportunities.