The future of a massive US trade deal looks to be in jeopardy following a US Senate vote on Friday.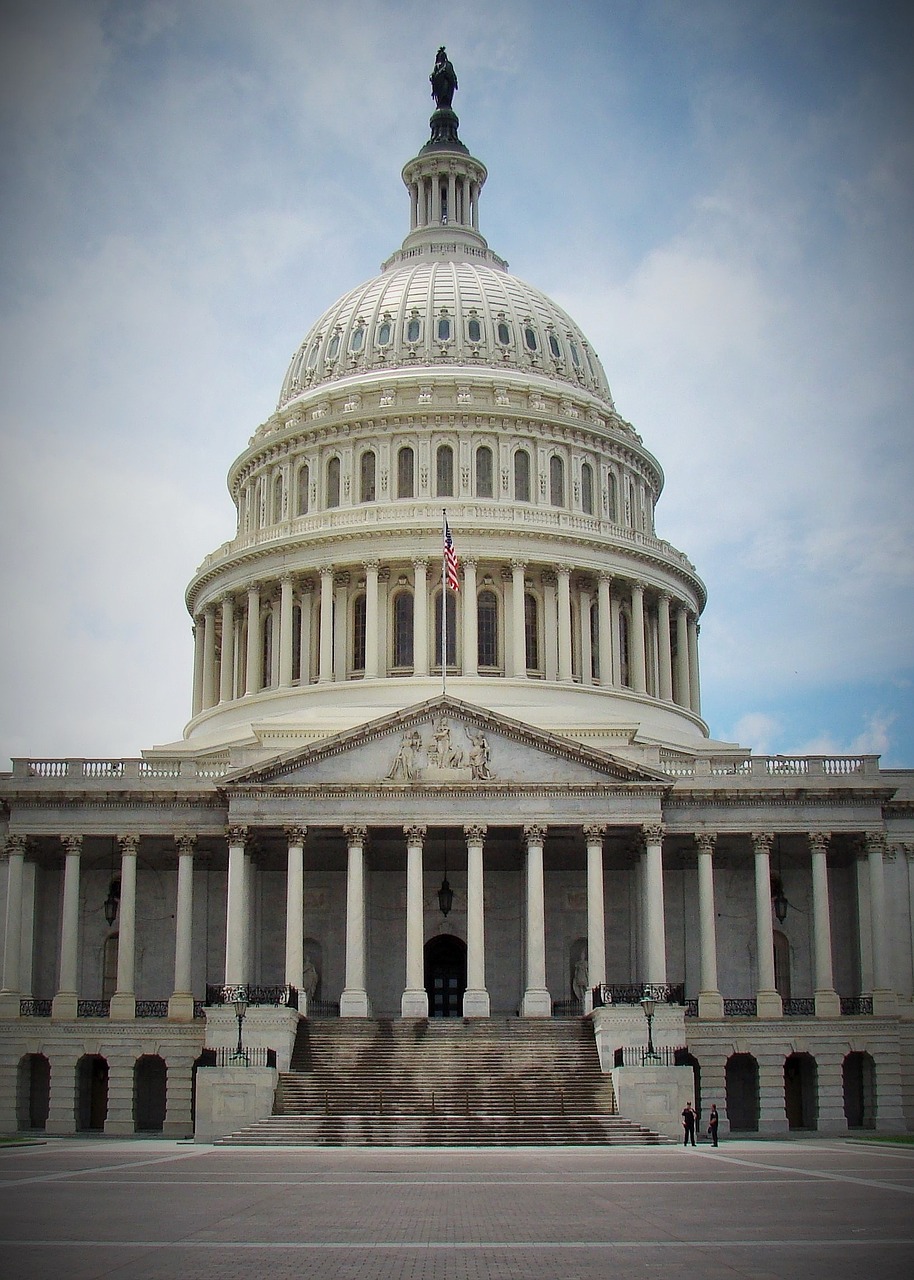 Democrats voted against a major part of the bill, despite a last-minute personal plea from the President himself. Without this bill being approved, there is a danger for Obama that the deal will fail to progress into law.
With many seeing the deal as 'legacy defining' for President Obama, it is clear that he will need to work hard to heal a schism in his own party before a second vote this week.
In a Nutshell
Nearly a decade in the making, the Trans-Pacific Partnership (TPP) would partner the USA with 11 other countries around the Pacific Rim, securing enhanced trade relations and lower tariffs on exports, ultimately strengthening the US economy.
Significantly, China would not be involved in this partnership, with the US aiming to increase their influence in the region and have a greater say in policies and standard. This could then be used to improve labour and environmental standards in a number of countries.
With US trade in the region valued at an estimated $1,607 billion, this would further increase the revenues US service organisations, give organisations greater access to big markets in Japan and Canada, while providing protection for holders of patents and intellectual property in a region where infringements are common.
This would be particularly good news for California, which counts trade as a key driver of its own economy. Much of California's trade, plus exports that are shipped through its major ports, goes to the Pacific Rim region and the countries involved in the wider negotiations.
Sounds Great, What Happened?
The key component of the bill, which was ultimately passed, centred on giving 'fast-track authority' to the President to negotiate future trade deals. However, this was one part of a two-part bill, with both parts needing to be passed in order for legislation to be created.
The second part of the bill dealt with Trade Adjustment Assistance (TAA), assistance for retraining workers displaced or negatively affected by the movement of trade. US Democrats have traditionally been strong advocates for these provisions, but were unhappy with the strength of legislation within the bill protecting US employees.
Such weak legislation has been blamed in the past for a fall in US manufacturing and growing inequalities. Fearing similar consequences from the trade deal, the party rebelled and voted against the second half of the bill, halting its progress and creating an awkward situation for the President.
With the deal not hanging in the balance, its supporters fear that a failure will lead to countries such as Vietnam and Japan reversing economic reforms and policies allowing them entry to trade zones with the USA, as well as China strengthening its own position in the region.
All is Not Lost
There are positives to take on both sides. For the President, he has managed to pass half of the bill, for the trade deal itself, while keeping his own party on side, but at the same time garnering significant bi-partisan support from the Republican party.
This support is likely to continue this week when votes are recast. For the opponents of the bill, this allows a further week of negotiations and potentially concessions from the White House in their favour.
Whatever the outcome, the vote, and potential passing of the bill into law, will have a huge impact not only on the remainder of Obama's presidency, but also the legacy he leaves behind.
Are you following this story in the US? Do you have an opinion on the trade deal or are you directly affected by its outcome? Get in touch with Procurious and let us know.
Meanwhile, here are the key headlines in the procurement and supply chain space this week.
Walmart's corporate spin can't defend shady food suppliers
A new report from the Food Chain Workers Alliance (FCWA) dives into the labor and environmental records of 22 of Walmart's suppliers of popular food items, from chicken to bread to blueberries. The report, "Walmart at the Crossroads: the Environmental and Labor Impact of Its Food Supply Chain" (PDF) uncovers far more important problems than relaxing the worker dress code and increasing store temperatures…
According to Walmart's "ethical sourcing" standards (PDF), all suppliers and their manufacturing facilities at a minimum "must fully comply with all applicable national and/or local laws and regulations, including but not limited to those related to labor, immigration, health and safety, and the environment."
The report finds that Walmart has failed to enforce supplier compliance with its code of ethics for labor practices, environmental sustainability and local sourcing of food. Workers in Walmart's stores and in its food supply chain endure a slew of labor abuses, including gender and racial discrimination, unfair treatment of immigrants, low pay, violations of freedom of association and even workplace accidents and fatalities.
Read more at Aljazeera America
Build Australia's submarines in Adelaide, says former commission of audit chair
Tony Shepherd, a former president of the Business Council of Australia, said the government should have confidence that future submarines and frigates could be successfully built in Australia, if given the right procurement procedures and contractual arrangements and with construction in privately operated dockyards. .
He said it wasn't fair to use the troubled air warfare destroyer project, running three years late and $1.2bn over budget, as the key criterion for decisions about local defence industry capability to undertake future naval construction in Australia. "We should have confidence that we can successfully build complex warships here, adding to our high technology base and giving us the intellectual property and local capability to maintain, modify and update naval vessels over a 30-year operating life," Shepherd said in an article on the Australian Strategic Policy Institute website.
The government is now evaluating three international contenders for replacements of the ageing Collins-class submarines. It hasn't stipulated that the new vessels be constructed in Australia. "The Abbott government should follow this well-proven, risk-reduction path," he said.
Read more on The Guardian
In 2 years, 40,000 tonnes of grain went down the drain
At a time when fears of another drought year are looming large, an RTI application filed by TOI has revealed that the 

quantity of foodgrains damaged in Food Corporation of India godowns across the country recorded a drastic jump over the last two years

when the country lost more than 40,000 tonnes.
Though the losses are attributed to natural calamities like cyclone and floods, experts say it is also an indication of poor storage facilities, pilferage and transit loss. The reply from FCI, responsible for procurement and distribution of foodgrains, shows that the damaged quantity rose threefold in five years — from 6,346 tonnes in 2010-11 to 18,847.22 tonnes in 2014-15.
The FCI reply is especially significant after a recent United Nations annual hunger report estimated that India had the highest number of hungry people in the world at 194 million. As on June 1, there were 568.34 lakh tonnes of foodgrains with the FCI's central pool.
Former Union minister of state for food K V Thomas told TOI that the percentage of foodgrains damaged had reduced from 2.5 per cent of the total procurement in 2010 to 0.07 per cent of the total procurement in 2013. "The UPA government had taken several initiatives to bring this down. We renovated most of the existing godowns and also increased the storage capacity. The procurement rate of foodgrains was also higher compared to the current year."
Read more at The Times of India
Boeing believed to have slashed hundreds of millions from Apache helicopter bid
Aerospace giant Boeing is believed to have sliced hundreds of millions of pounds off of its bid to make 50 Apache attack helicopters for the UK Ministry of Defence (MoD).
In a dramatic step taken to improve its chances of securing the contract, the US aircraft manufacturer has reportedly offered what is a "very significant discount", according to sources cited by the Mail on Sunday.
The company has made the move in the face of a rival bid submitted by AgustaWestland, a UK company owned by Italian defence group Finmeccanica. It made the Apache helicopters that are currently used by the Army under licence from Boeing.
According to the newspaper, sources from Boeing said the maintenance of the helicopters could be carried out by its UK arm, ensuring the majority of the government's spend remained in the UK.
Read more at Digital Look
CCG abandons NHS 111 procurement after being unable to find 'acceptable' provider
One of the largest NHS 111 services in the UK has had to 'abandon' re-procurement of its service after they were unable to attract an adequate permanent provider.
NHS Sandwell and West Birmingham CCG have been unable to find a NHS 111 provider to take over the service across 16 West Midlands CCGs from the local ambulance trust, which took over from NHS Direct on a temporary basis in November 2013.
Commissioners said that no bid – including the West Midlands Ambulance Service Trust – had demonstrated 'value for money' in delivering the scheme's future ambitions, such as integrating with GP services or offering better mental health support.
The procurement process to deliver 111 services in the region for the next four years was launched on 28 November 2014, but now WMAST will retain the existing contract until the CCG launches its second procurement attempt this autumn.
Read more at Pulse