Leighton Contractors Chief Procurement Officer (CPO) Visna Lampasi was last night awarded the prestigious title of CPO of the Year by leading procurement advisors The Faculty.
Announced at the Asia Pacific CPO Forum's annual gala dinner held at Luna Park, Ms. Lampasi was selected from a pool of some of Asia Pacific's top performing CPOs who collectively influence over $100 billion of expenditure each year.
Ms. Lampasi is responsible for delivering value across a major annual spend for the company in excess of $5 billion including the management of a cost reduction program worth more than $100 million.
Sponsored by Pacific Brands WORKWEAR, the award highlights the importance of the CPO role in organisations by recognising CPOs who hold strong functional and technical expertise, realise commercial outcomes, demonstrate leadership influence and leverage the value of procurement across their businesses.
Ms. Lampasi came out on top as a result of creating major cost reduction initiatives including the consolidation of warehousing arrangements, winning back client contracts, and establishing a program committed to social procurement.
This program resulted in the company significantly increasing its expenditure with certified indigenous suppliers; which as of March 2014 was double the entire annual spend of 2013.
Ms. Lampasi's ability to demonstrate the value of procurement across the organisation captured the independent judging panel's attention in particular, with the company's CFO nominating her for the award.
Judging panel chairman Dr. Karen Morley said: "Procurement has been the unsung hero within organisations but management is increasingly recognising the impact it can have on positive cultural change across the business.
"Visna has not only realised commercial outcomes that are being replicated across related companies in the construction industry, she's also created effective sustainability initiatives (such as engaging indigenous suppliers)."
Established in 2012, the awards program, a flagship initiative of The Faculty, was created to recognise and celebrate the achievements of procurement professionals across Asia Pacific.
According to Pacific Brands WORKWEAR Group General Manager Matthew Claughton, despite procurement being one of the fastest growing professions, it is still undervalued making these types of awards programs vital.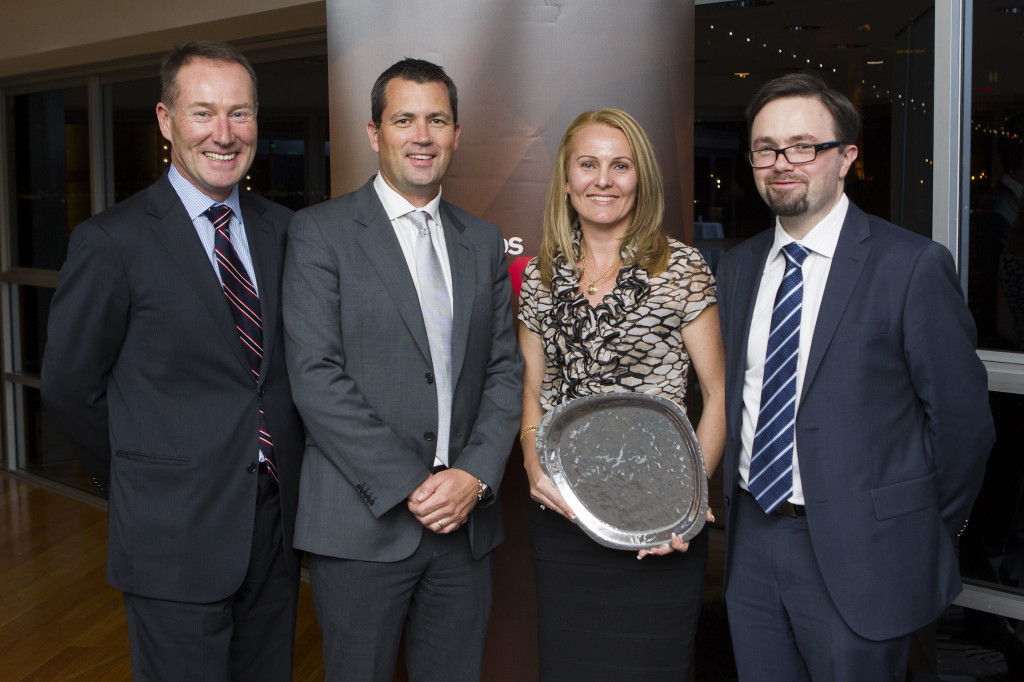 "The CPO of the Year award provides much needed recognition of the important role that procurement plays in driving real business outcomes. The CPO role is not just about the purchasing process, but includes building or protecting brand reputation, and providing that competitive edge.
"Showcasing the achievements of industry professionals like Visna shines a spotlight on the procurement function within businesses."
The Faculty's Founding Chairman Tania Seary added: "Visna is known for having established the leading procurement team within Leighton Contractors which is no mean feat. Project leaders are now coming to seek her recommendations, recognising the business value she contributes.
"We congratulate Visna and her team on their accomplishments, and encourage more procurement leaders to share their success stories to teach and inspire the emerging leaders in the profession."
For more information on the Faculty's CPO of the Year Award, please visit here. More photos of the event can be viewed on the CPO Forum event page