Open your eyes – now it's easier than ever to see what's happening on your online business network.
We've been doing a lot of work behind the scenes at Procurious HQ this week…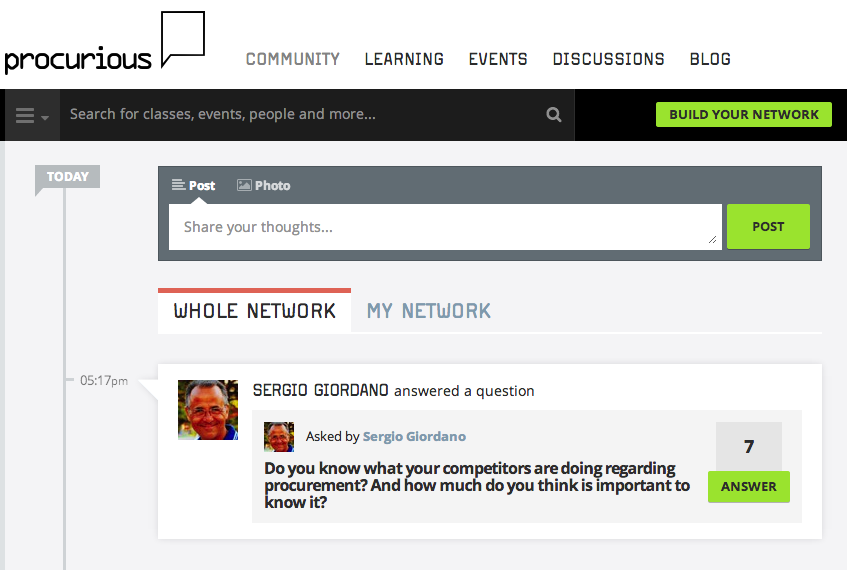 Your new timeline
Pay a visit to your 'Community' tab and you might notice something has changed… We now provide you with a choice of viewing modes; 'Whole Network' or 'My Network'.
We've made the changes (in-part) to allow you to see the richness of the network, and remind you of the activity going on around you. So now you can see when your contacts ask and answer questions, or when they share and reply to a post.
If you want to keep an eye on everything happening on Procurious, the Whole Network view is for you. Unlike the My Network option, you will see every interaction in 'almost' real-time.
Both views also include useful notifications about the people your contacts are adding to their networks.
You can switch between the two at will, so see which view you prefer!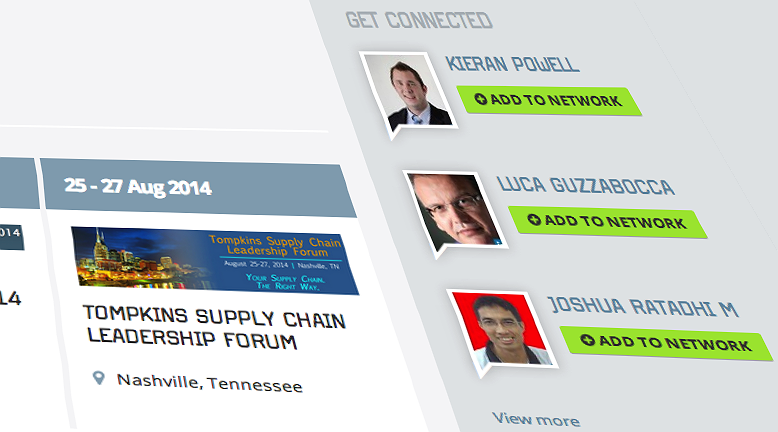 Get connected
Along with the updates we announced in our previous blog post, it's now easier than ever to make connections across the Procurious network. Remind yourself of these here.
Today you'll also see a new 'Get connected' area towards the right of your view (note: not on the 'Learning' or 'Blog' pages). This is a place where we suggest other Procurious members we think you should add to your network. Should you wish to search for some more, you can either refresh your browser window, or click the additional link to 'view more'.
See what else is happening
But we're not done yet… Journey beyond Get Connected and you will find a showcase of all the other cool things that are happening on Procurious.
As you can see we've chosen to highlight a selection of new blog postings, training videos, discussion topics, and forthcoming events.
We hope you'll agree that these are powerful and worthwhile changes to the network. As ever we value your feedback, so feel free to comment below or email us at [email protected]
Follow us on Twitter to keep updated, and hear about the new features winging their way to the network first.