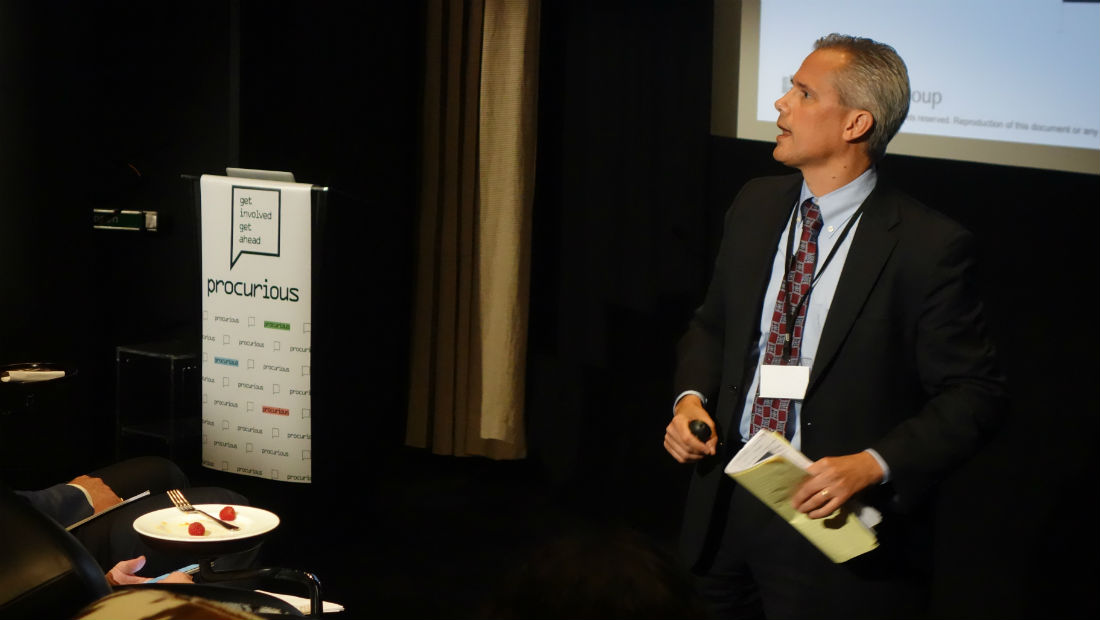 I've just been listening to Chris Sawchuk from The Hackett Group give a keynote speech about the need for agility and flexibility within procurement operations.
Chris stressed that in a business environment where markets are constantly changing (oil prices, exchange rates etc.) the need for organisations to adapt and move quickly has never been more important.
But what does all this mean for procurement? According to Chris it means being more customer centric and it means delivering value beyond cost savings.
Chris detailed that procurement's moment in the sun as a cost cutter is coming to end. Particularly now that economies are starting to emerge from the crisis, revenue generation is again taking centre stage and procurement needs to offer more than simple cost cutting initiatives.
Chris said that organisations need to start focusing on driving innovation and that the key to doing so lies in leveraging a more customer centric approach. He positions UBER as a great model of customer centricity, UBER puts control back into the customer's hand – it's easy to use, you know exactly what it will cost, how long it will be and there are no hold ups. But again we have to ask, what does this mean for procurement?
The biggest criticism the procurement function has received over the years is not that we are too cost focussed or process driven, it's that we are too slow and cumbersome. How can we ever expect to serve our customers (internal or external) when we are perceived as slow and cumbersome? Speed and usability are critical and, traditionally, this has not been an area that procurement has succeeded in.
Chris suggested that in order to better serve our customer's procurement needs, we need to take a more advanced approach to how we classify them. We've all seen the classic Kraljic Matrix (strategic, bottleneck, etc.), but this simplification of our customers doesn't stand up any more. We need to start looking at our customers in a more strategic manner and go to greater lengths to understand what motivates and drives them.
The importance of developing a procurement brand was also discussed in the session. Essentially, Chris highlighted that procurement needs to be more active in the way it promotes itself. We need to ask ourselves how we want to be perceived and then start taking steps towards making that perception reality.