Dan Gregory shared his views on fostering innovation, lifting team engagement, understanding customer mindsets and exploring what makes you tick as a leader.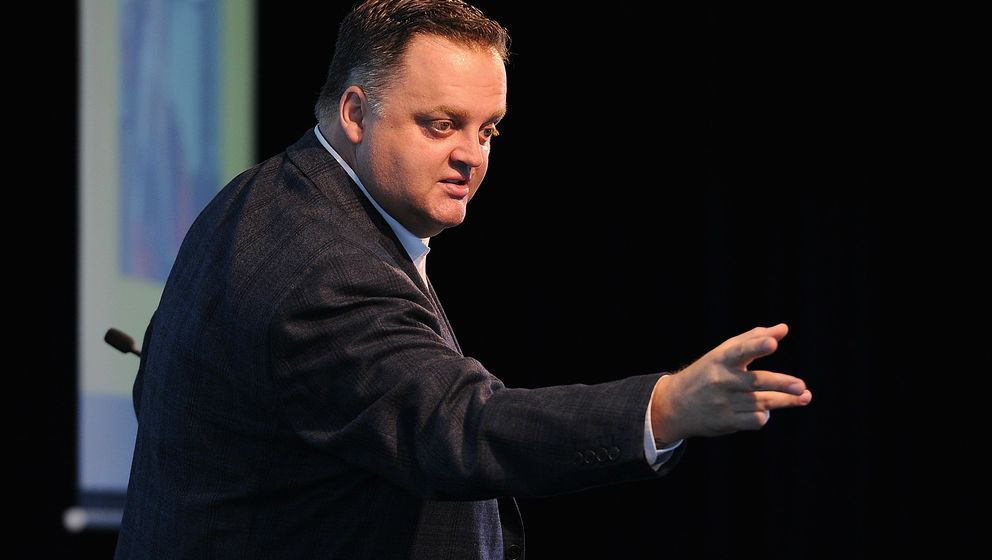 Driving change is about two things: Discipline and Motivation. Right? Wrong, says Dan Gregory, President and CEO of The Impossible Institute and regular on The ABC's Gruen Transfer. 
Leaders, personal trainers and new-age coaches, strive to motivate us in order to lift performance, while high achievers and perfectionist Virgos turn to punishing self-discipline to achieve their goals.
Discipline and motivation are great, but the problem with both is they are only ever intended to be used in short bursts, to effect short-term change.
"No one – not even the impossibly perfect Michelle Bridges – is disciplined in every aspect of their life, every moment of the day," reminds Gregory.
And what happens when these short measures fail?  We feel let down, we blame the people involved (often ourselves) rather than the strategies we've chosen. (Anyone who has ever been on a diet knows this feeling!)
Speaking at the Future Leaders in Procurement Forum (FLIP 2015) in Melbourne on 12 May, Gregory offers his own personal example: 
"Last year I decided I wanted to spend more time at home. I was driven I was disciplined.  But at the end of the year, when I looked back on my own 'on time performance', no matter how meticulous I was about turning off the computer at 5pm, it never made much difference."
"And here's the design flaw," says Dan, "I live one hour's drive from work. That's two-hours per day and an extra 10 hours a week,"
Procurement professionals will already be doing the math:  This equates to 52 extra (long) days a year, which is very nearly an annual total of an extra 2 months a year away from home!"
Motivation won't solve that problem.  Discipline can't solve that problem.
This is a design failure. 
Forget cheesy motivational slogans, or brutal self-discipline. If Gregory simply moved the office half an hour closer to his home or vice versa), he would almost effortlessly gain an extra month a year at home.
And here in lies the real problem – we don't design for failure in our lives or in our industries. 
Aeronautic engineers are a different breed: They build failure into their designs and processes. 
Citing the example of Captain Richard de Crespigny and the miraculous landing of badly damaged QF32, Gregory notes that in most cases, even if half the engines go down, the A380 just about refuses to fall out of the sky.
Stop and think for a moment what would happen to your business if 50 per cent of your customers went elsewhere, or half of your workforce didn't show up?  
Sobering, no?  
Gregory's advice to Procurement leaders is to start by thinking about where you're applying discipline… and where design would achieve a better, more lasting outcome.
"Design the process to fit the people, not the other way around,"
"The real key is how long you need the change to endure," says Dan, "Because in the long run, design will always trump discipline."