While e-Procurement has been around for a number of years, it seems to have made significant strides in a number of areas recently.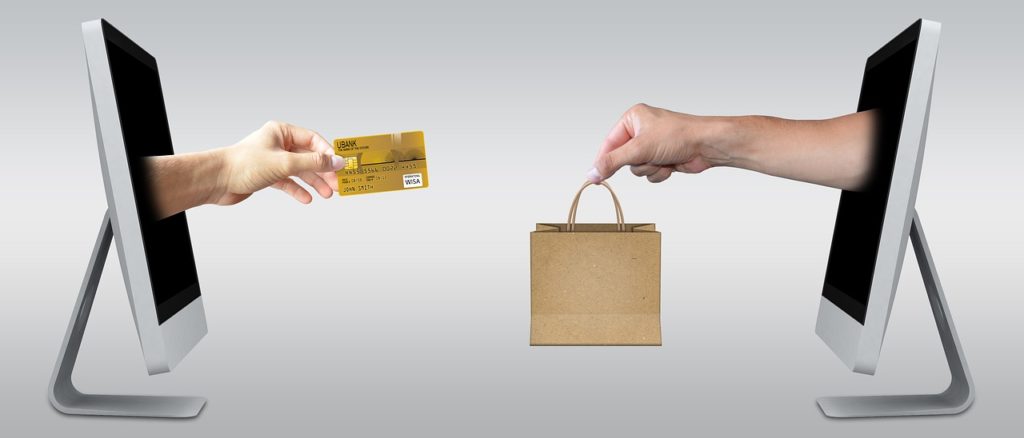 You might have seen that the Procurious team attended the eWorld Procurement & Supply Conference in London last week. This bi-annual event is the leader for procurement innovation and it was great to be a part of. We'll be sharing some more content about our experiences there soon.
However, it has been interesting to note that the subjects of e-procurement and technology have turned out to be hot topics all-round in the procurement and supply news over the last seven days.
The Ukraine has introduced e-procurement to help fight corruption; Verian, a software solutions company, has announced the release of its e-procurement solution; and a report by Webexpenses has claimed that UK workers are hindered by outdated technology.
Ukraine Introduces e-procurement
Ukraine are launching a new electronic public procurement system this April which will make procurement in Ukraine more transparent and save money.
The system, called ProZorro, will be mandatory for all public procurement tenders. To date, 15 per cent of public sector buyers, approximately 3000 of them, have signed up voluntarily to ProZorro, as well as 10,000 potential suppliers.
Arseniy Yatsenyuk, Ukrainian Prime Minister, said in January that public procurement had been a source of corruption, something ProZorro will prevent. The system will also reduce government spending and lower prices.
Verian Aim to Raise User Engagement
Verian, a US-based cloud spend management and P2P solutions provider, recently announced the release of its winter e-procurement solution, aimed at helping to change user behaviours to gain the benefits of e-procurement such as greater efficiencies and cutting cost.
Businesses will be provided with a configurable solution that allows users to track performance metrics and top performers. It will be possible to see a visual representation of the impact of a user's individual behaviour on the success of the organisation.
Heidi Murphy, Director of Procurement, YMCA of the Greater Twin Cities commented that, "We wanted these metrics to show users how they were personally impacting the process, and create a common ground for communicating with them on something other than policy adherence."
Verian are hoping that the latest updates to its software will help with user engagement, long believed to be one of the main barriers to successful e-procurement implementation.
UK Held Back by Outdated Tech
A recent survey on workplace technology has revealed that 85 per cent of UK office workers believe their company's technology is not up to scratch.
The survey, conducted by Webexpenses, a cloud-based expense management provider, also revealed that the workers believed that if this situation were to change, work would be completed more efficiently.
Over a quarter (26 per cent) of participants specified that it was the IT systems which they felt needed improvement, while 41 per cent thought that the process of managing teams and internal communications could be easily enhanced with better technology.
The report ultimately reinforces how crucial it is for businesses to engage with the latest technologies. Don't get left behind!
As always, we've been on the lookout for more of this week's top procurement news stories.
Foot and Mouth Disease
The US has calculated that an outbreak of foot and mouth disease could cost the livestock industry in excess of USD$188 billion.

The Livestock and Foreign Agriculture Subcommittee met to discuss how prepared the US are to handle such an outbreak and determined that there was an alarming gap.

Michael Conaway, Agriculture Committee chairman and Republican Congressman, said, "It is essential we have all of the plans and infrastructure in place so we can be suitably prepared against intentional or unintentional introduction of plant or animal pests and disease".

The hearing formed part of a series by the committee highlighting the importance of agriculture to national security.
Read more at Supply Management
Australia to Boost Defence Procurement
Australia is to increase spending on defence by AUD$29.9 billion over the next decade, including funding to help SMEs access global supply chain markets.

The Department of Defence

has published its 2016

Defence White Paper

outlining strategic defence priorities and challenges up until 2035.

The investment plans include: a continuous naval shipbuilding programme, starting with nine future frigates and 12 offshore patrol vessels and 12 submarines.

The government is also creating a new Centre for Defence Industry Capability and a new approach to defence innovation. 
Read more at Supply Management
Apple's Supply Chain Recovery
J.P. Morgan

analysts tracking the Apple supply chain issued a note to investors this week, revealing that build projections for the coming months are better than had been anticipated.

Having initially forecasted iPhone sales to drop up to 15 per cent quarter over quarter, units are expected to be flat between March and June, at about 45 million units for each.

Their visits with the supply chain suggest a build rate of 2 million units for the new 4-inch "iPhone SE" this quarter, growing to 4 million in the June quarter.

The  "iPhone 7" update is expected to arrive later this year.
Read more at Supply chain 24/7
India Expands e-Waste Recycling Company
Attero, an Indian company based outside New Delhi, has patented a technology which extracts gold and other precious metals from electronic waste.

The company collects one million pounds in weight of mobile phones and computers per month in India and resells the precious metals it extracts back to the electronics industry.

Attero has won the backing of US investors such as the

International Finance Corporation

and

Draper Fisher Jurvetson

to help it expand into the US.

It is much cheaper to install Attero's urban mining centres than the European counterparts and the centres take up less space.
Read more at Supply Management
Denmark's Out-of-Date Food
The first supermarket in Denmark called Wefood selling food beyond its "best before" date has opened to help cut the 700,000 tonnes of food waste produced by the country each year.

The food is still safe to eat but would be considered waste by supermarkets because it has passed its "best before" date, has damaged packaging, is labelled incorrectly or too much has been produced.

The Danish minister for food and the environment, Eva Kjer Hansen said "A supermarket like Wefood makes so much sense and is an important step in the battle to combat food waste.

Similar stores across the country are planned if the first is a success.
Read more at Supply Management