The days of the generalist are over. Today, the most influential people in your organisation are those with the ability to hyper-specialise.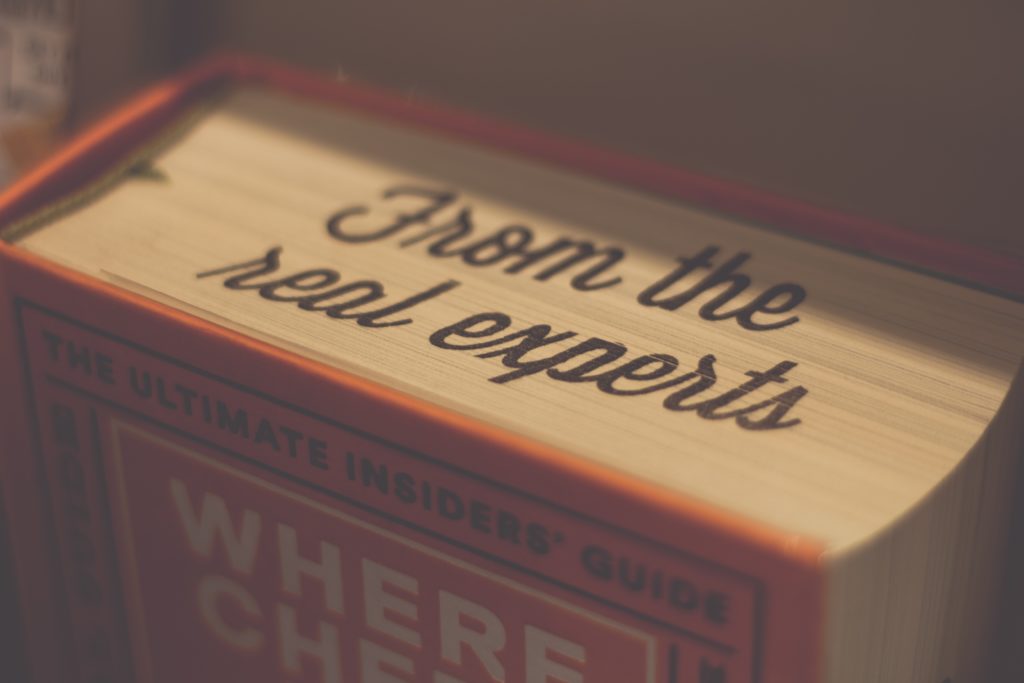 This article was written by Julie Masters, and was first published in February.
When I first started working in the world of influence and influencers, it was possible to own a massive space; whether it was leadership, real estate, finance, money or health. There were very few "gurus" who had access to a platform from to talk about their wide area of expertise.
Today, however, everybody has a platform. The internet is crowded with blogs, podcasts, Youtube channels and social media influencers, with the result that there's way too much noise to own a huge space anymore. Now, the future belongs to micro-influencers; micro-authorities who hyper-specialise.
When stakeholders need help from a procurement professional, they need to be able to find you fast. They want to know – straight away – whether the space that you own aligns exactly with their situation and needs. An IT professional, for example, doesn't want advice from a procurement generalist. They want to talk to an IT purchasing specialist – someone who understands the challenges involved and is well-known as an expert in that space.
Do you own your space on Google?
When was the last time you Googled yourself? Take a minute to do so now. What did you find out – do the search results make it clear what space you own?
According to Harvard University, over 50% of decisions are now made before we ever making contact i.e via what I would call "Google stalking". When you first make contact with a talent prospect, a supplier or a potential consultant, one of the first things they will do (I guarantee it) is Google stalk you. If what they find is irrelevant, not specific to their needs or if they can't find it fast enough, then you've lost that race.
To become an influencer, you have to own your space – but you can't own a space unless you are clear on what space it is that you want to own.
Influence Intersections
But how do you find out the niche that you want to own? How do you discover the hyper-specialisation that will set you apart from everybody else?
Let me introduce a concept that I call Influence Intersections. Picture a Venn diagram: the first of the two circles is a world in which you have mastery, insights or experience. Then you overlay this with another world where you have mastery, insights or experience. The intersecting space in the middle is the space that only you can own. The space where your expertise will stand out.
Two celebrity influencers who hyper-specialised
Take Jamie Oliver – when he first started out there were many celebrity chefs from six-star hotels and restaurants. Then Jamie came along, and what did he have? He had mastery, experience, and insights into the high-end world of cooking, but he also had personality. The personality he brought to the front was that he understood families and what it's like to cook for your children on a budget quickly in a healthy way. The place in the middle between those two spaces was a place that only Jamie could own.
Steve Jobs is another famous example. He took the world of engineering and computers and overlayed this with another world he knew – the world of the creative innovator. That space in the middle then became the key Apple needed to dominate the marketplace.
Why should a procurement professional hyper-specialise?
One word – influence. Procurement professionals are typically frustrated by their lack of influence (or "seat at the table") within their organisations, but building up your profile and becoming known as the go-to expert in your space will lift your influence and cause others to seek out your advice. Imagine, then, a whole team of hyper-specialised procurement professionals, each one famous in the organisation for owning their space. How influential would that department become?
It's also a great tool to keep in mind for your next career move. If you begin hyper-specialising today with the aim of becoming known as the guru in your particular space, you might just be in a job interview situation one day where the interviewer says, "I've heard of you – your expertise is a perfect fit for this opportunity".
Remember, the days of the generalist are over. Generalists rarely become voices of authority. In addition to not being renumerated as well as perceived 'experts' they also receive less engagement and fewer opportunities. People who hyper-specialise, on the other hand, receive more credibility, more respect, more opportunities and more influence.
What are the two worlds you can overlay to find – and own – your space?