As Procurement continues to take steps towards showing its value to organisations, the role of the Chief Procurement Officer (CPO) is becoming more and more critical to its success…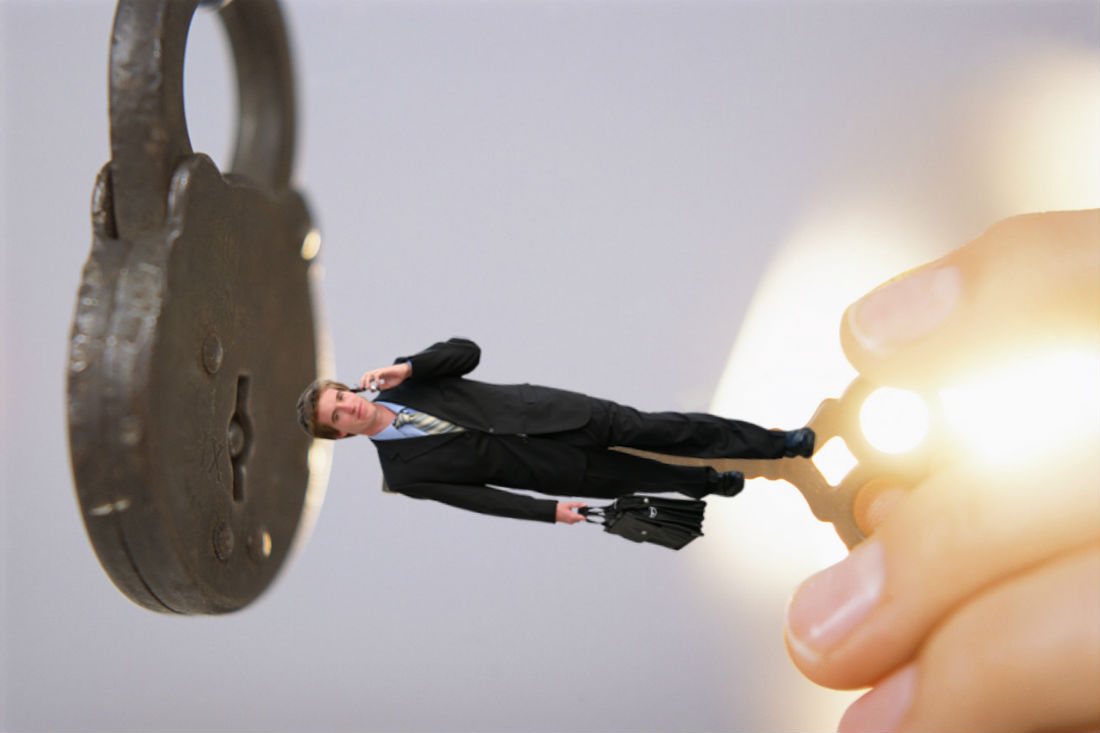 The future of procurement was a key focus of the Big Ideas Summit on the 30th of April, and continues to be so as more of the content and Big Ideas are shared across the wider procurement community.
In the past week alone, not one but two procurement experts, Jonathan Betts from Science Warehouse, and Peter Smith of Spend Matters UK, have both hypothesised that procurement will be 'dead' or will have 'disappeared' by 2030. This doesn't mean the function will cease to exist entirely, but more that what we currently view as procurement will change to something completely new.
The Chief Procurement Officer
It's against this backdrop that the CPO comes to the fore. At the head of a function that is constantly reinventing itself (for good or bad, we'll let you decide), finding the right strategy to lead effectively is a tricky prospect.
To make it trickier still, a CPO can then be faced with numerous individuals, both inside and outside their organisations, second-guessing their moves and strategies. If you're looking for what a CPO needs, a thick skin is a good place to start!
But it's not all about the negatives for the CPO. They stand at the head of a developing function and have the power and influence to craft something that will bring value to their organisation. Whether it is in driving down cost or supporting their teams by spending time on professional development, these are other key aspects of the CPO's role. 
The Challenges
Plenty articles are written about CPOs and the challenges that face them. Additionally, it has become more common for CPOs to be surveyed on what they consider to be the major issues facing them and the function. Since the end of 2014, the following have been highlighted as areas of concern and consideration for CPOs:
As expectations of procurement rise and the overall procurement agenda become wider, a CPO needs to ensure that they have the correct strategies in place, but also plans on how they are going to achieve them. This includes key steps, such as training for teams, but also how they are going to communicate their plans.
Community and Awards
What has become clearer in the past year is that willing communities exist to help CPOs in driving the procurement brand on. Campaigns such as the 'I am a Procurement Leader' from Procurement Leaders, which aim to highlight the great work that leaders in the profession are doing also offer a level of support to the senior professionals.
And awards also help to showcase the success stories from the profession that have often gone unnoticed in the past. The CIPS Supply Management Awards highlight best practice, while recognition for individual CPOs helps to set the bar that bit higher.
Last week, Richard Allen, CPO and Executive Director of Enterprise Services at Telstra (Australia), was named CPO of the Year by The Faculty Management Consultants. The annual award helps to highlight the importance of the CPO role in organisations and recognises CPOs who, amongst other things, demonstrate leadership influence within their organisations.
Initiatives such as this one show that the role of procurement is much broader than sourcing or cost saving, but is critical to the wider success of the organisation.
What do you think – can CPOs help to secure the future of the procurement function? Does your CPO deserve some good press for their work? Get in touch with Procurious and make sure you don't go unheard! 
Meanwhile, here are some of the stories making headlines this week in procurement and supply chain.
Gartner announces rankings of its 2015 Supply Chain Top 25
Gartner, Inc. has released the findings from its 11th annual Supply Chain Top 25, identifying global supply chain leaders and highlighting their best practices. Analysts announced the findings from this year's research at the Gartner Supply Chain Executive Conference.
"2015 marks the 11th year of our annual Supply Chain Top 25 ranking," said Stan Aronow, research vice president at Gartner. "In this edition of the Supply Chain Top 25, we have several longtime leaders with new lessons to share and a number of more recent entrants from the high-tech, consumer products, retail and industrial sectors."
The top five include three from last year — Amazon, McDonald's and Unilever — one returning leader, Intel, and a newcomer to this elite group, Inditex (see Table 1). Three companies rejoined the list this year after a lengthy hiatus, with L'Oréal at No. 22, Toyota at No. 24 and Home Depot at No. 25. Those familiar with Gartner's Supply Chain Top 25 may wonder why perennial leaders Apple and P&G are not included on this year's list.
Read more at Virtual Strategy.com
Cisco Tests 'Internet of Things' in its Supply Chain
In one of the latest initiatives to get its own supply chain fully wired, Cisco has been installing thousands of sensors in a plant in Malaysia to monitor and reduce energy consumption. Mr. Kern said in an interview with The Wall Street Journal that the team leading the project believes that implementing the system throughout Cisco's worldwide production sites will help reduce energy consumption by 20 to 30 per cent, translating into tens of millions of dollars in cost savings. "In 60 to 90 days we're hoping to prove it," he said.
Cisco has been looking at broader supply chains as a part of its efforts to spread the idea of Internet of Things, the term for the web-enabled connections that can allow devices to transmit information about such things as energy consumption or productivity. Cisco's Consulting Services group, for instance, is working with logistics provider DHL on a project to send real-time data on warehouse operations, for instance.
The Malaysia project is a pilot program that is part of a $4 million fund the company established in which employees brainstorm and test projects to make the company more productive. The projects cover a wide range of supply chain issues and are relatively small-scale for a $47 billion company—the energy management project in Malaysia cost less than $700,000—with the understanding that most will fail. But those that succeed can provide innovative solutions and major savings, Mr. Kern said.
Read more at The Wall Street Journal
Europe's Fast Fashion King clips Carlos Slim to become world's third-richest person
Amancio Ortega, Europe's richest man, has become the third-richest person in the world, passing Mexico's Carlos Slim for the second time this year. The founder of Inditex SA, the world's largest fashion retailer, has increased his fortune to $68 billion. It's up 79 per cent since March 2012, when the Bloomberg Billionaires Index debuted. Inditex operates more than 6,600 stores under brands that include Zara, Massimo Dutti and Pull&Bear.
Sales at the Spanish company have increased 31 per cent since 2012 to $24 billion in the year ended January 2015. Since Inditex's 2001 initial public offering, Ortega has received more than $3 billion in dividends and has invested the proceeds in commercial properties in major cities across Europe and the U.S.
The billionaire's performance has eclipsed that of the three other richest people on the planet: Slim, and U.S. billionaires Bill Gates and Warren Buffett. Slim's fortune has declined 1 per cent, to $67.3 billion, since the index debuted while Gates has increased 38 per cent and Buffett 62 per cent. Ortega has added $7 billion to his fortune since Jan. 1, while Buffett, Gates and Slim have lost a combined $8 billion.
Read more at Bloomberg Business
L'Oreal USA tracks lofty sustainability goals in annual report
L'Oreal USA, the largest subsidiary of the L'Oreal Group, reduced carbon emissions by 57 per cent last year.
The company's 2014 Progress report, titled Sharing Beauty With All, attributes the reduction to projects put in place last year to cut carbon impact. One of those projects is a new biomass power plant in its Burgos, Spain, factory.
The L'Oreal Group sets lofty 2020 targets in the report that work toward its main goal: ensuring 100 per cent of its products have a positive environmental or social benefit. The company is well on its way to meeting that goal, as the report reveals.
Here is an overview of the L'Oreal Group's progress:

67 per cent of new products that have been screened have either an improved environmental or social profile
46 per cent of new or renovated products have a new formula using renewable raw materials that are sustainably sourced or raw material from green chemistry
54 per cent of new or renovated products have an improved environmental profile
17 per cent of new or renovated products have an improved social profile
Read more at Triple Pundit
SMEs plan to spend average of $30,000 on supply chain software in 2015
Software Advice, an advisory that matches

SCM software buyers and vendors, found small businesses – 

with revenues of less than $50 million (£31 million) – are preparing to invest an average of $30,000 (£19,000) on commercial supply chain management software this year. Medium size and large firms will spend an average of $171,000 (£109,000) for new software.
The research found that 21 per cent of large firms use supply chain management software, 6 per cent of SMEs do so but this is up from 2 per cent in 2013. Software Advice said software manufacturers were increasingly providing smaller businesses with lower cost solutions and subscription-based services.
Software Advice said the software was being used to strengthen supply chains, increase transparency and visibility, harmonise data flowing in and out through multiple channels and eliminate manual tasks, data entry or more complex warehousing operations.
The report said supply chain management software could streamline the purchasing workflow. "Procurement systems generally offer multi-currency support as well as tools that can automate purchases and purchasing approvals. These systems can also connect users with vast networks of qualified suppliers – a critical capability for supply chain professionals who are trying to identify the most reliable raw materials suppliers at the best price, wherever they might be sourced from."
Read more at Supply Management