Latest figures from the ONS indicate that the number of workers on zero-hours contracts has risen by 6 percent.
The Office for National Statistics (ONS) produces biannual estimates of the number of contracts that do not guarantee a minimum number of hours.
These estimates are based on a survey of businesses and the measure complements the figures from the Labour Force Survey (LFS) which indicates those workers on a "zero-hours contract".
The latest estimates reveal that:
The number of people employed on a "zero-hours contract" in their main job was 744,000 for April to June 2015. This represents 2.4 per cent of all people in employment – compared to 2 per cent in the same period during 2014.
Number of contracts that do not guarantee a minimum number of hours where work was carried out was 1.5 million for the fortnight beginning 19 January 2015. This is some 6 per cent higher than the estimate of 1.4 million for the fortnight beginning 20 January 2014, though the increase is not statistically significant.
On average, someone on a "zero-hours contract" usually works 25 hours a week.
Around 40 per cent of people on "zero-hours contracts" want more hours, with most wanting them in their current job.
People on "zero-hours contracts" are more likely to be women or in full-time education. They are also more likely to be aged under 25 or 65 and over.
Commenting on official statistics  James Sproule, Director of Policy at the Institute of Directors, said:
"Although zero hours contracts have drawn much political attention, only a very small proportion of the total workforce have one for their main job, less than 2.5 per cent of the total. It is also important to note that statisticians at the ONS say it is not possible to tell whether this is simply because of increased awareness created by media exposure. 
"Zero hours contracts offer businesses and employees an important degree of flexibility. For skilled professionals, a degree of flexibility can boost their earning power, while flexibility also suits students and older people – the main users of zero hours contracts – who cannot commit to a set number of hours each and every week.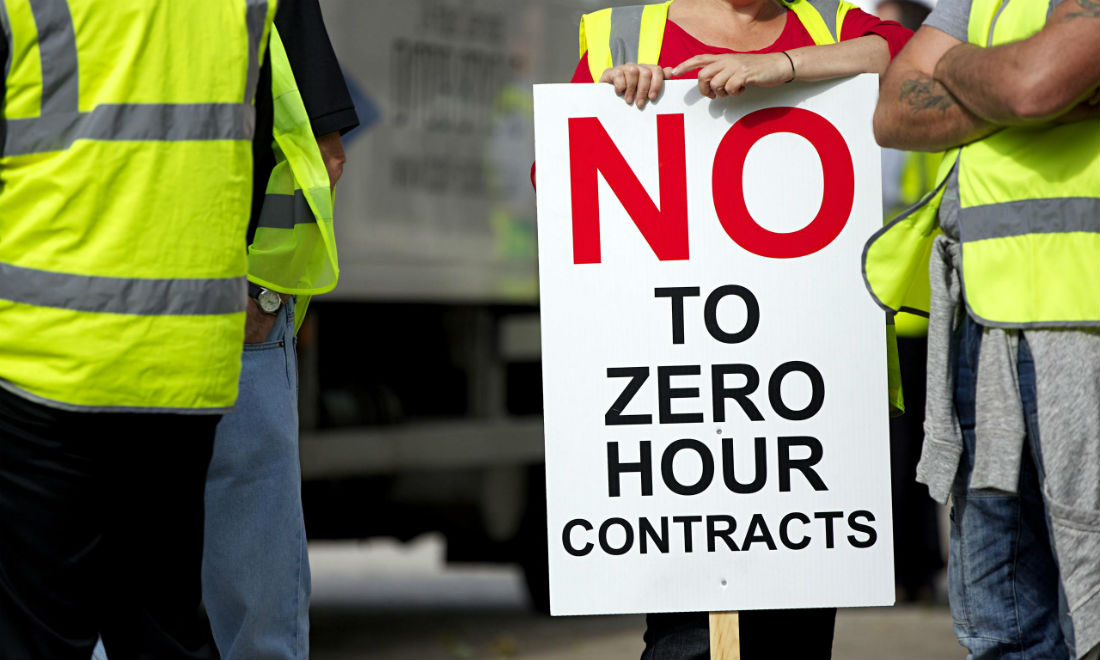 James continues: "Flexible working arrangements helped preserve jobs during the downturn and protected the UK from double-digit rates of unemployment. As businesses began to create jobs at a record pace, attention on the quality of those jobs and concerns around zero hours contracts boomed. This helped make sure practices like exclusivity clauses – something which run contrary to the very flexibility zero hours contracts were designed for – were stamped out."
The new findings come with a caveat in that the number of people saying they are employed on "zero-hours contracts" depends on whether or not they recognise this term. It is not possible to say how much of the increase between 2014 and 2015 is due to greater recognition rather than new contracts.